| | |
| --- | --- |
| Posted by KeralaClubCA on November 10, 2011 at 1:00 PM | |
Olympian and USA Badminton Hall Of Famer Ben Lee to preside over the award ceremonies at Kerala Club Badminton Doubles Tournament  Finals on November 12, 2011.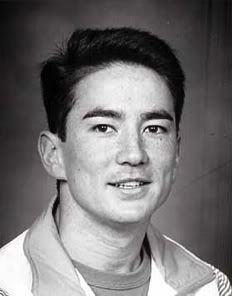 Kerala Club California welcomes Olympian Ben Lee to its 2011 Badminton Doubles Challenge finals at "Kairali Nagar" (1325 E. Calaveras Blvd., Milpitas, CA 95035) on Saturday, November 12, 2011 at 3 PM. We are proud to have such an outstanding world athlete to support our endeavors.  
Mr Ben Lee's distinguished career includes:

USA National Championships
Men's Doubles: 1987, '88, '89, '90, '92, '93, '94, '95, & '98

International Records:

1992 Olympic Games, Barcelona

Five Thomas Cup Teams, Men's Doubles

1994 Norway Open Men's Doubles champion

1995 Bulgarian Open Men's Doubles Champion, grand prix event
1991 Jamaican Open Men's Doubles bronze
1995 Jamaican Open Men's Doubles silver
Best world ranking, 16th in Men's Doubles, 1992
Three Pan American Teams, 1- Men's Doubles Gold
Ten USA Olympic Festival medals, holding USA record
Awards:

USA Badminton "Walk of Fame" Inductee 2005
Ken Davidson Award, 1984
USA Olympic Committee/USA Badminton's "Athlete of the Year," 1992
Read more about Mr. Ben Lee here.
Kerala Club California invites all to attend the tournament and be part of one of the proudest moments of Bay Area Malayalee history!
KCCA Badminton Tournament - Semi & Finals on November 12 @ 3 PM
 
 

Kerala Club California presents
KCCA Badminton 2011
Doubles Challenge Tournament Semi & Finals on November 12th, 2011 at "KAIRALI NAGAR"  (Milpitas Community Recreation Center)

Now that the very exciting qualifying rounds are over, we are looking forward to Semi & Finals on Saturday, November 12, 2011. The games will start at 3 PM. Come witness the brilliant finish to the excellent games at the KCCA Doubles Challenge Badminton Tournament.

Tea & snacks from our sponsors Tirupathi Bhimas will also be available!
We appreciate the support from these businesses for our Thattukada and Badminton events: